ABOUT US
Our motivated team of recognised security technology specialists work day-in and day-out to secure your communications and protect them against interception. ALPEIN Software SWISS AG stands for high quality products, the highest level of security and the intuitive, easy handling of our products.
Your communications only concern you and authorised persons. Our experts work on behalf of you and your privacy.
If you put your trust in ALPEIN Software SWISS AG, you place the confidentiality of your communications into the best hands possible, those of certified experts in the field of cryptography and experienced security engineers. We are reputable experts for secure Internet communications.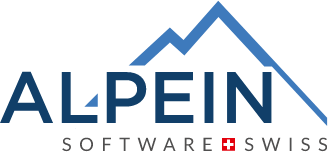 STILL HAVE A QUESTION?
No compromises! If you are still missing something in the PassSecurium offering just let us know and we will customize PassSecurium to meet your requirements. We gladly advise you on the most suitable PassSecurium version and possibilities for customization.
QUERIES SEND US AN EMAIL FAQ